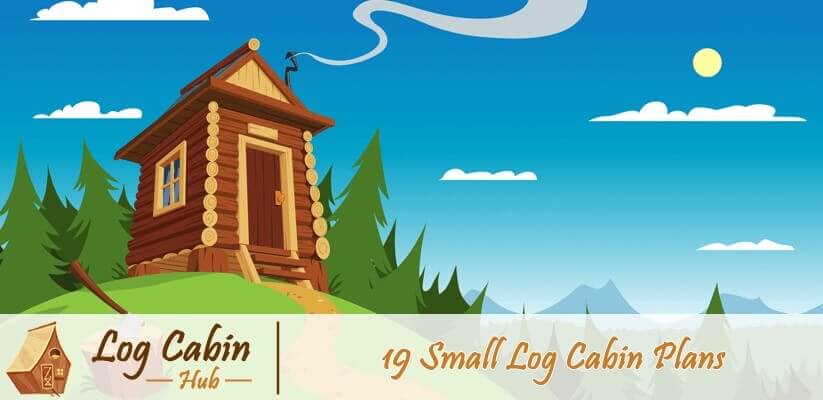 19 Beautiful Small Log Cabin Plans with Detailed Instructions
Small log cabins are the most popular log cabin kits with a typical size less than 1,100 square foot.
Small log cabin plans come in different forms, sizes, styles and require different construction techniques. Arguably the most attractive thing about a small cabin is the increased likelihood of only needing a cheaper, more simple foundation, compared to the potential deep excavation for a larger, 4-5 bedroom two-story log home.
It also pushes you into a very freeing pursuit: filling the space only with what you need.
If you are thinking of building your own log cabin, then the design and plan you select are some of the most important stages.
Choose well, not all small log cabin plans are designed equal…