Where Should You Build Your Log Cabin?
So you've decided to escape the rat race, buy a small plot of land and start living the quiet, peaceful life? Congratulations on your awesome decision, you are on the path to one of the most fulfilling journeys in your life!
You know you crave peace, you know you want your own little slice of heaven, but where do you actually START in your mission to build a log cabin?
The first thing you need to establish is the location. The location of your log cabin will be dependent on many factors, the most important being the practicalities and legalities of situating your cabin on a certain piece of land.
In addition to this, it is important to take the time to consider other variables which are often down to personal preference, such as the area you wish to settle in and the views you want to indulge in.
The excitement of finding the perfect location for your log cabin is a fantastic experience, find all of our practical advice below!
Area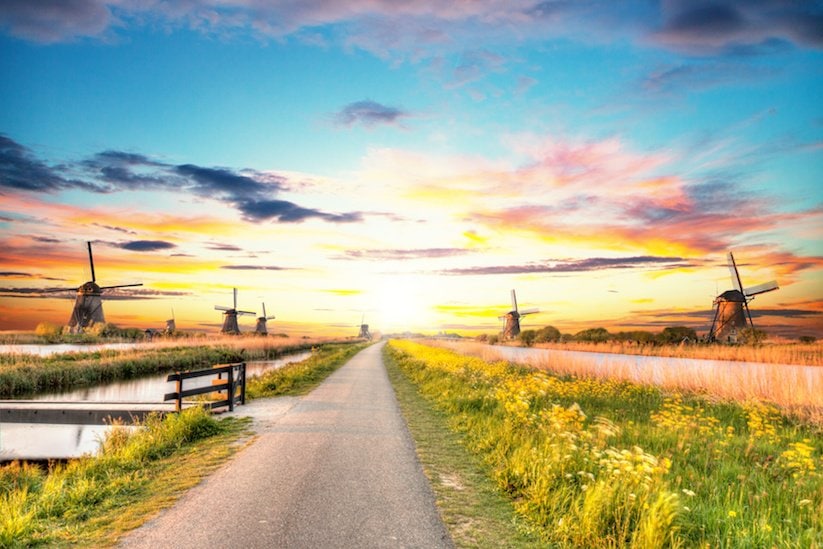 The location of where you want a log cabin is a very personal choice and down to your preferences. Consider the following things in order to narrow down where to search for a piece of land:
Purpose of your log cabin
Are you looking for a quiet getaway in the middle of nowhere to rewind and relax, or are you more of a thrill-seeker looking to be close to the ski slopes? Do you enjoy fishing, hiking, biking? Do you wish your cabin to be placed in a secluded, quiet, and peaceful environment or amongst others in a community? All these things should be taken into consideration before even beginning to look for your piece of land. When you know the purpose of your log cabin, you will be able to narrow your search down to a particular area.
Natural beauty
What is your vision when you see your completed log cabin? Do you picture yourself surrounded by tall trees in the middle of a forest, or perched on an elevated piece of land overlooking beautiful scenery?
Accessibility
Most of us who crave log cabin life do so because of the seclusion and stillness log cabin living offers. However, do bear in mind convenience and accessibility. How easy is it to access local amenities? Regardless of how beautiful your surroundings are, it will be difficult to appreciate them if your journey to get there is laborious and difficult to reach and too far away from practical comforts.
Is it accessible all year round? Especially give thought to bad weather. What happens when snow hits, will you need to build a road to your property, bear in mind this can become a large expense but it is something that deserves serious thought as clearing a windy narrow pathway of snow can be a long task, using a plow to clear a well-built road is much quicker.
Type of land
What will you be using the land for, do you simply want to build a log cabin, or do you want to grow your own crop? If you want to grow food, it would be wise to search for agricultural land.
Top-tip
Are you considering building your log cabin yourself? If so, you may want to consider buying a piece of land with good woodland or alternatively, ensure you are within close proximity to good quality timber. Once you have sourced your timber, will you be preparing your logs on-site? If so you need to ensure you have practical access to your site, for the delivery of materials, and that there is adequate space to treat the logs.
When you have the answers to all of these questions, you will hopefully have narrowed down an area to search for a piece of land suitable for your needs and wants.
Legalities and Practicalities

Once you have narrowed down an area, I would advise consulting with local real estate agents and local land developers. They will be very clued up on the legalities of building a log cabin in specific areas.
Contact your relevant local agency to see what permits and regulations you need to adhere to. You will want to check for code restrictions, zoning, development restrictions, future development plans, and other legal considerations.
After ascertaining that you can legally build on the land another big factor in considering where to purchase your piece of land is the land type, structural foundation, and soil types. Factors such as slopes and soil conditions all play a big part in the suitability of the land you choose. I would also recommend contacting a local soil engineer to carry out a soil analysis so you can determine the quality of the soil. Your piece of land will also need to pass a percolation test. A percolation test determines the absorption rate of soil – for more information read foundations for log cabins.
In a perfect world, you want an even, flat, and well-drained piece of land.
Consider the size of your piece of land and your property's boundaries, many countries have different laws on how close to your boundary you can build, bear this in mind and seek advice if you are unsure.
Resources and Amenities

So, you have found a piece of land that can be built upon both legally and practically, you now need to consider the resources and amenities available on your piece of land.
Consider whether you want to connect to local drainage systems, water sources and utility lines or will you be going off grid?
If you choose the former, you will need to check whether the land is already connected to these services or whether you will have to pay to be connected.
Top-tip
Utility companies will usually provide the first 100 feet of line for free to new customers, and you can expect to pay around $7 per foot thereafter.
If you choose the latter, you will need to ensure you have a good water source nearby and an appropriate sanitation system such as a septic system or camping and composting commode. Be aware that setting up a septic system in some regions is illegal; you will need to check this out with the relevant local agencies.
Where to site

Once your land is purchased or for those of you who already own the piece of land you are planning to build on the next thing you should consider is where to locate your log cabin.
This is an important stage which should require much thought. Study your site, spend a few weeks getting a feel for your surroundings and the views that you want.
Do you want to spend your days looking over a glorious lake in Wisconsin, or the rolling countryside hills of Tennessee? Your log cabin should ultimately harmonise the site and be a new object to complement its surroundings.
If your budget can stretch, I would advise seeking the advice of an architect who may be able to shed light or offer new ideas on how to site your log cabin to make the full potential of your surroundings.
You should consider natural shelter, although this is not essential, as log cabins bear quite well against Mother Nature and are very durable, it is advisable to use trees to protect against rain and wind.
Think about the grade and slope of the land, you can opt to fill land but this can be quite costly, on average fill costs between $3 and $4.50 per cubic yard, plus the cost of machines to spread it.
Alternatively you could make the most of the natural grades and incorporate under house garages or basements. If you are unsure about building on your land, it is advisable to contact a local excavation contractor.
Orientation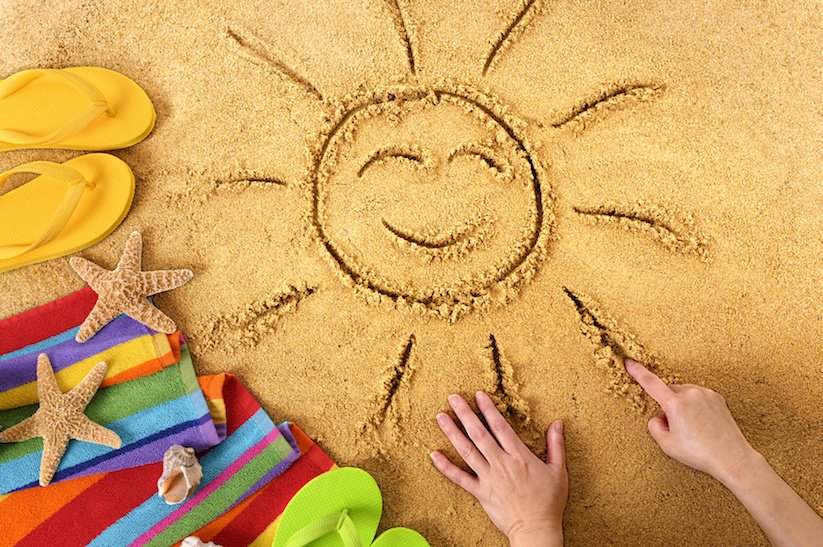 When you know where you want to situate your cabin on your plot, you should think about the orientation of it, both in relation to views and the sun.
To make the most of the sun's energy, you should position your cabin so it faces south. If you live in a colder climate, I would recommend putting the majority of your windows on the south facing side too. By doing this, during winter months when the sun is low, its rays will provide you with natural healing. In the summer months, when the sun sits higher in the sky, your overhanging roof should provide you with shade. If the cold is not a problem and you live in a hot climate, I would suggest putting the windows on the north side of your log cabin. By doing this you will save in heating and cooling costs.
Bear both of these in mind when thinking about the views you want to have from your windows, however, if there is an amazing view that you want to make the most of in the other direction a well-placed smaller window is more advisable than a large picture window that will waste heat.
Checklist
Use this checklist to ensure you have considered all of the points to find the best location for your log cabin:
Once you have considered all of this, hopefully you will know where you want to purchase your piece of land, and exactly where you want to site your log cabin within your land.
Have you built your own log cabin?
How did you go about finding an area and deciding the location and orientation of your home?
We would love to hear, please share your stories with us below!