Log Cabin Planning Permission (UK): Learn to Play The Game!
If it were as easy as buying a plot of land and building whatever you like on it, I'm sure there would be weird and wonderful creations popping up everywhere and many of us would have already built our dream homes.
However, most countries require their citizens to adhere to planning laws and building regulations; England is no exception.
Make sure you are in the know about all the relevant rules and regulations before you start your build or you might be liable for hefty penalties or remedial action (which may even involve demolition)!
If in any doubt, it is always advisable to contact your local relevant agencies before you start any work.
Do you need Planning Permission?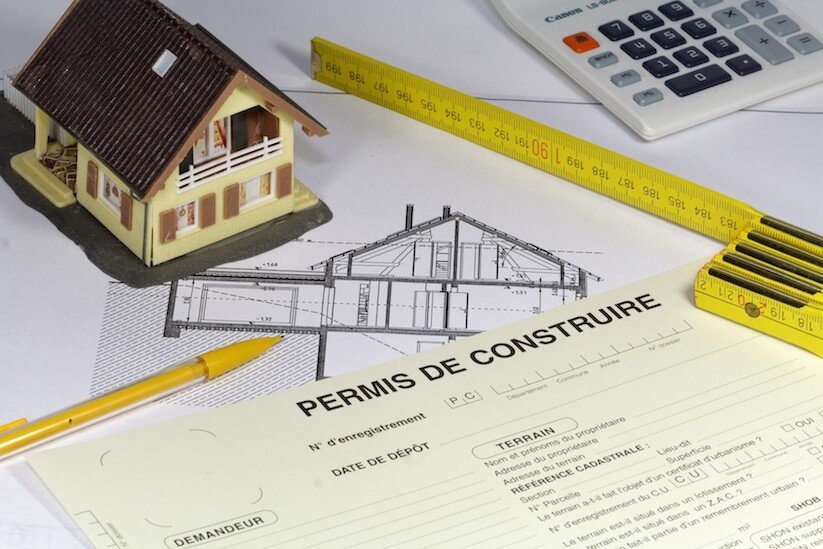 Generally, the larger the building and the closer it is to a boundary, the more likely you are to need planning permission.
However, there are certain circumstances under which planning permission is not required.
Planning permission will not be required if the use of the building is 'incidental to the enjoyment of the main dwelling house' and the proposed design is defined as a 'permitted development.'
Permitted Development rights allow home owners to improve and extend their home without applying for planning permission.
Part 1, Class E of the General Permitted Development Order, provides permitted rights within the area surrounding your house for outbuildings, providing they meet certain criteria.
This would suit homeowners looking to build a log cabin to use for a games room or a workplace. However, it WOULD NOT suit homeowners looking to build a log cabin to be used as an annex or sleeping accommodation.
Permitted Development Rights

The permitted development rights allows you to build a log cabin in your back garden under these conditions:
It mustn't cover more than half the area of the land around the 'original house' (the house as it was first built, or as is stood on 1 July 1948)

Any renovations added by past owners since 1948 counts towards your Permitted Development allocation

The log cabin cannot extend beyond the part of the original house nearest to the highway – meaning you can't put a log cabin in your front garden or beyond the front wall of your house without planning permission!
It can't be more than one storey
It must have a height of less than

4 metres in the case of a building with a dual-pitched roof
5 metres if it is within 2 metres of a boundary

The eaves cannot exceed height of 5m
The log cabin cannot include a veranda, balcony or raised platform
If the land is classed as article 1(5) land (land within a World Heritage site, a conservation area, a national park, an area of outstanding natural beauty or the Broads,) then;

The log cabin must not exceed 10m2 if it is more than 20m away from the dwelling, and;
Development will not be permitted for log cabins between the side elevation (and front elevation) and a boundary.

There are no permitted rights if the building is listed
The log cabin cannot be used as a separate living accommodation or independent separate dwelling
If your prospective build is not covered by permitted development rights, you will most likely need planning permission.
How does it work?!
Planning authorities make their decision based on each case of circumstances, so don't write off your chances if you were hoping for a 4m tall log cabin close to a border.
Your application will depend largely on a number of factors such as how the new structure will affect your neighbours. If it will have an adverse effect, it is unlikely you will be granted permission.
It is also highly likely you will need planning permission if your proposed build will restrict the view of others, or require a new or wider road for access.
If you are thinking of building a log cabin from scratch on a piece of land, or want to build a log cabin that you can live in, you will definitely need to apply for planning permission and then building regulations approval, unless you find a piece of land that has planning permission attached to it.
Top-tip!
Make sure you know the difference between a piece of land for sale with outline planning permission (OPP) and a piece of land with full planning permission:
Land with OPP means that in principle, development has been granted, but there will still be a lot of details to finalize and the planning department may only let one very specific build take place.
If a plot has full planning permission for a four-bedroom house, for example, you may be able to make an alternative application to build a log cabin.
If you decide to go look for a piece of land to build on, it is well worth looking at and familiarizing yourself with the development plan for your relevant area, this is known as either a county structure plan or a district local plan (or could be combined as a unitary development plan). These plans will have policies about where new houses are likely to be able to be built and will list the criteria used to assess applications. This information will probably be available on your local authority's website, and if not you may be able to obtain a copy from your local council.
So, what is the planning process?
1. Do you need it?

Find out whether you need planning permission – I would advise that you contact your local planning department or use the Planning Portal – this is a great resource with tonnes of information about the planning process.
2. Consult your local planning officer

If you do need planning permission, ask your local planning officer about your intended build. Do they see any difficulties with it? Is there anything they can suggest that will make it more likely to be approved?
Tony McDonald from Wandsworth Council suggests the following:
Check on the council's website for their policies
Look at applications that have already been approved in the local area
Ensure your proposal fits in with the area you are suggesting to build in
Consider this: How would you feel if your proposed building was being built next door to you?!
Many local councils will offer pre-application advice for a fee and I would urge to you grab this opportunity with both hands; Make it your aim to develop a good rapport with them, and to question them about the key issues you might face.
3. Plan your build!

Have your plans drawn up, or find cabin plans, most people use an architect for this but it is possible to do it yourself if you do your research.
4. Paperwork time!

You will need to fill in the appropriate forms, send a plan of your site, a copy of your drawings and the fee. You can use this fee checker to see how much your application will cost.
5. Public consultation

Following this, there will be a public announcement. This involves your neighbors being sent a letter, a notice being displayed by your house, and perhaps in the local newspaper. The application will also be put on the planning register (example) for public inspection.
The planning department will consult with the local parish or town hall, highway engineers, and several other possible professionals such as a professional archaeologist if the land is a historic site, or an environmental health officer if there are contaminated land issues.
There is no harm in you talking to the people who are going to be consulted, make friends with them and put their minds at rest about any concerns they have; if any one of these professionals causes your application to be refused, you may have a tough, but not impossible appeal job on your hands.
Don't worry if your neighbors do object; it doesn't necessarily mean your application will be refused.
6. D-day!

Decision time! If all goes according to plan and there are no major delays, you should then expect to wait about eight weeks.
The council will then either accept or refuse! If they accept, your permission will be subject to certain planning conditions which must be adhered to.
7. Time to Re-think?

If your application is refused, you do have the right to appeal. Alternatively, you can rethink your proposal. It is probably worth talking to your planning officer to find what will make your application successful. You might be able to submit a second application free of charge if it is within six months of the first decision.
Once you have your planning permission, you are ready to start your build! Remember you also have to adhere to building regulations, whether or not you need planning permission. Again, I would recommend that you check with your local planning authority if you are in any doubt whatsoever.
Hopefully, this guide has made the planning process for your log cabin seem slightly less daunting to you and you will feel fully equipped to pursue your planning permission application now with confidence.
Do come back and let us know how your planning application goes! If you have already obtained planning permission for a log cabin build, we would love to hear about your experience with your local planning authority!